ALUN LEACH-JONES TRIBUTE IN ART GUIDE AUSTRALIA
I was fortunate enough to meet Alun Leach-Jones for the first time in July 2017 when I interviewed him in his Sydney studio for Art Guide Australia. The English born painter was softly spoken, but gregarious, and our conversation ranged from the discipline of his daily painting routine and his passion for abstraction and colour to his plans for the future which included a solo show of new work at Sydney Contemporary in September 2017.
Leach-Jones immigrated to Australia in 1960 and he came to national prominence when his work was included in the now iconic 1968 exhibition The Field at the National Gallery of Victoria.
I asked the artist if he planned to attend the 50th anniversary show The Field Revisited in May 2018. With a somewhat rueful smile he pointed out that at his age you couldn't necessarily make plans that far in advance. Sadly Leach-Jones passed away on Christmas Eve 2017.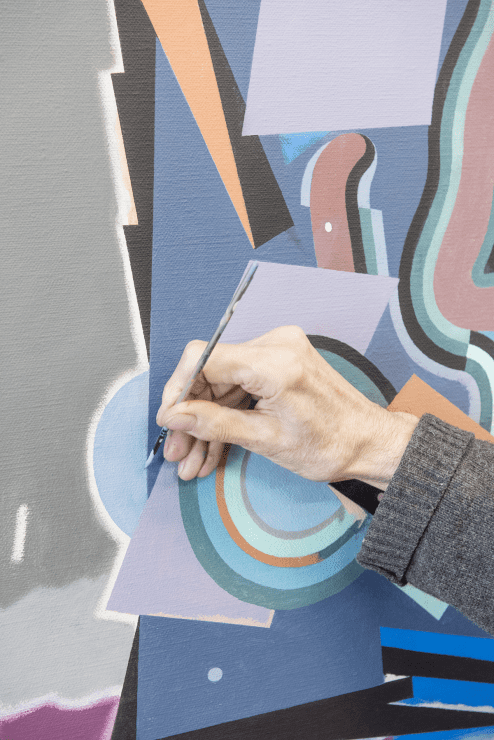 Leach-Jones is survived by his wife Nola, an artist in her own right. His work is in the permanent collections of major institutions around the world, including: the Solomon R. Guggenheim Museum and Museum of Modern Art, New York; the National Museum of Wales, Cardiff; the Victoria and Albert Museum and British Museum, London; the National Gallery of Malaysia; and the Auckland City Art Gallery, New Zealand. His work is also held by The National Gallery of Australia and most of the state galleries.
During his lifetime Alun Leach-Jones influenced many younger artists and had more than 82 solos shows. In May 2018 Nicholas Thompson Gallery in Melbourne will hold a memorial exhibition of the new paintings the artist was working on when he died.
View our July 2017 studio visit with Alun Leach-Jones here.